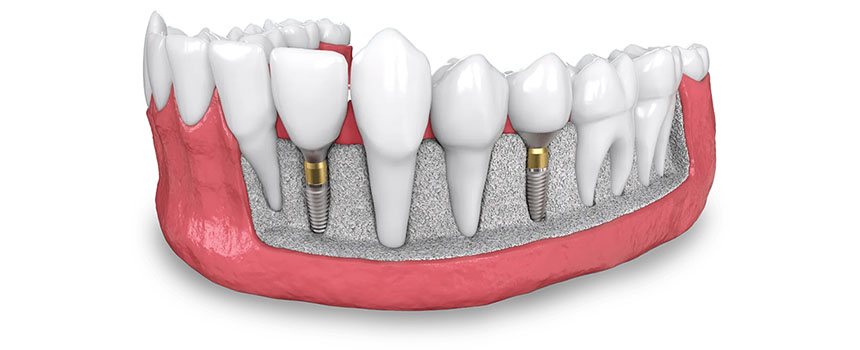 Implantology
Implantology is the branch of dentistry that deals with the placement of dental implants in the jaw to replace missing teeth. It often takes the form of a screw that is composed of titanium or titanium alloy.
Types of implant surgery
Dr Ranchod offers the following types of dental implant surgeries:
Single implants
Multiple implants
Full mouth implants
Denture supported implants
Dental implants with bone augmentation
Dental implants with sinus lift
Dental implants with soft tissue management
Treatment of failed implants
Implant removal
The benefits of dental implants
They function and look like your natural teeth.
They are durable and have a high success rate, making it a long-term solution.
They help retain your natural face shape.
It protects and preserves existing tooth supporting bone.
They improve your quality of life.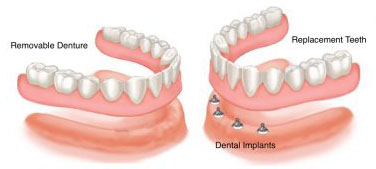 What can I expect from implant surgery?
Step 1: You will require a consultation with Dr Ranchod to perform an examination and discuss various treatment options. A 3D-CT scan performed at his rooms is usually required to determine bone volume in the proposed implant sites.
Step 2: Dr Ranchod will digitally plan the customised treatment to ensure accuracy. Once you have accepted the treatment plan and associated costs, the surgical phase is planned.
Step 3: Surgery involves the placement of a titanium screw into the bone, either under local anaesthesia with or without sedation or general anaesthesia (these options are usually discussed during your initial visit with Dr Ranchod). An integration period of between 4 and 9 months is required prior to implant loading (placing the crown, bridge or denture). In certain instances, immediate loading with a temporary crown, bridge or denture may be possible by your restorative dentist/specialist.